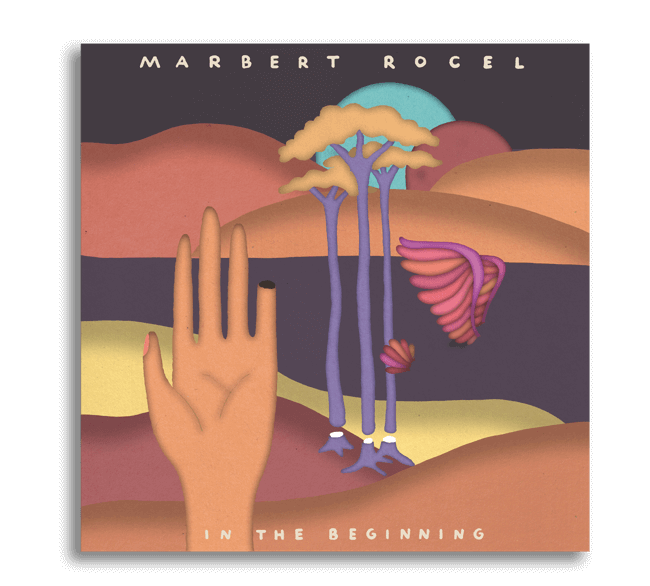 In The Beginning
A place far away from everything, yet right around the corner. A vision close enough to touch, yet so far away. Surrounded by keys, hatches, pots and small fragmented parts, Marbert Rocel lie down, discuss and dance through the winter of 2015. In this environment, in their studio in Leipzig, the band ties together the songs, which first saw the light of day in a small spot enclosed by woods in the summer of 2014.
Each decision goes through every head, each chord is listened to a hundred times, from font to back and in reverse, each compromise: a triumph for the common cause. Not pompoous string arrangements fuel this album with grandeur, but rather the notion of a consensual nod, which has evolved within Marbert Rocel over the years.
»In The Beginning« is the fourth album by Marbert Rocel, a living utopia and a tart kiss for every purist genre lover. Nothing is hewn raw on here, rather sculptured delicately. Percussion is tickling from synth pads like dew, and the songs welcome you like good friends. Like Tinkerbell, Spunks voice guides through this strange familiar world, moving past big feelings and small gestures, to finally lead to where it all started: »In The Beginning«.
Buy »In The Beginning« in
our shop

or at